Have you Received a Bill from the US Domain Authority?
If you own a domain name, there is a good chance you have received a bill at some point from the US Domain Authority LLC or Domain Listings LLC. We often receive questions from clients who have gotten them in the mail asking if they are real or some sort of scam.
Toss it. It's Traditional Mail Spam.
A bill from US Domain Authority or Domain Listings looks convincingly legit, but it is not. They are nothing more than traditional mail spam — unwanted solicitations that use underhanded tactics aimed at trying to trick unsuspecting folks into paying highly inflated prices for listing your domain in their bogus online directories. They do not actually provide domain registration or renewal services, as their websites indicate.
You will notice in the images — which depict actual bills we received for our domain — that the pricing is $289 per year for a domain that we currently have registered for about $17 per year (that's a pretty big price hike). If you read the entire invoice carefully, which we strongly encourage, you will also notice some language to the effect of:
"This is not a bill. This is a solicitation. You are under no obligation to pay the amount stated above unless you accept this offer."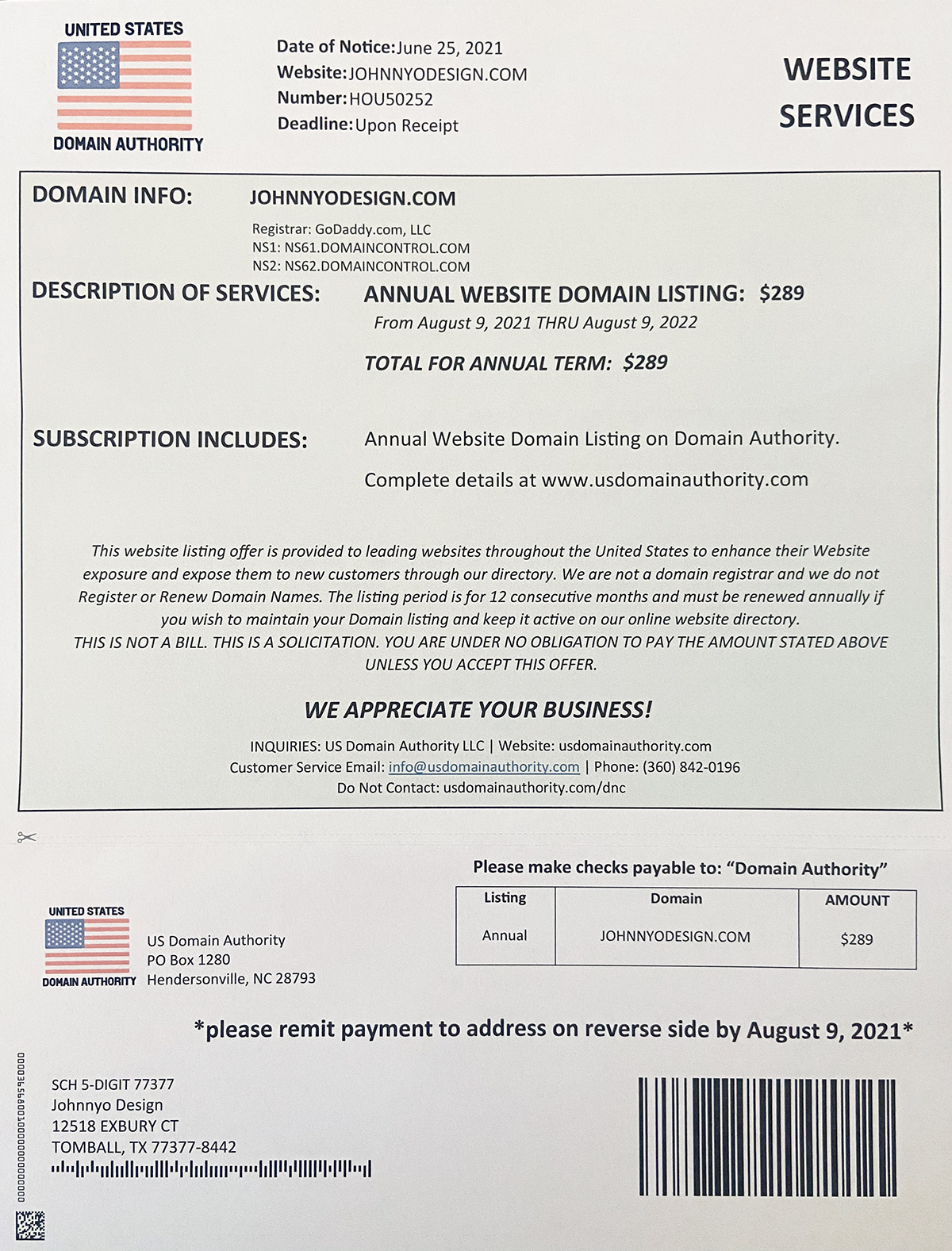 We Have Your Back.
If you receive one of these or something similar via traditional mail or email and you are unsure about what to do, just contact us. We are always glad to answer any questions you might have. If you are a Johnnyo Design client and we host your domain and/or website, we assure you we have you covered.
File a complaint with the Better Business Bureau. See article on Online Threat Alerts.